Jennifer Brase, M.S.
---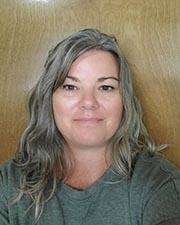 Technical Assistance Specialist
Contact Info
Life Span Institute at Parsons
2601 Gabriel
Parsons, KS 67357
---
Biography
—
Area of Responsibility
Kansas Inservice Training System (KITS): Part C tiny-k Infant/Toddler Program
Background
Early Childhood Special Education. Experience includes three years in early intervention, five years as a Coordinator for Transition from Part C to Part B, eleven years as an early childhood special education teacher.
Education
—
M.S. in Early Childhood Special Education, Emporia State University, Emporia, KS