Barbara Kramer, M.S.
---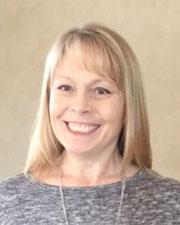 Technical Assistance Specialist
Contact Info
Life Span Institute at Parsons
2601 Gabriel
Parsons, KS 67357
---
Biography
—
Areas of Responsibility
Kansas Inservice Training System Infant and Toddler Expansion
Background
Educational Diagnostician, Early Childhood Special Education. Four years as early intervention provider, four years as early intervention program coordinator, nine years as an early intervention diagnostic evaluation team member, three years as an evaluation and Initial IFSP team member, two years as a State Part C team member and twelve years as a TA specialist.
Education
—
M.A. in Early Childhood Special Education, University of New Mexico, Albuquerque, NM